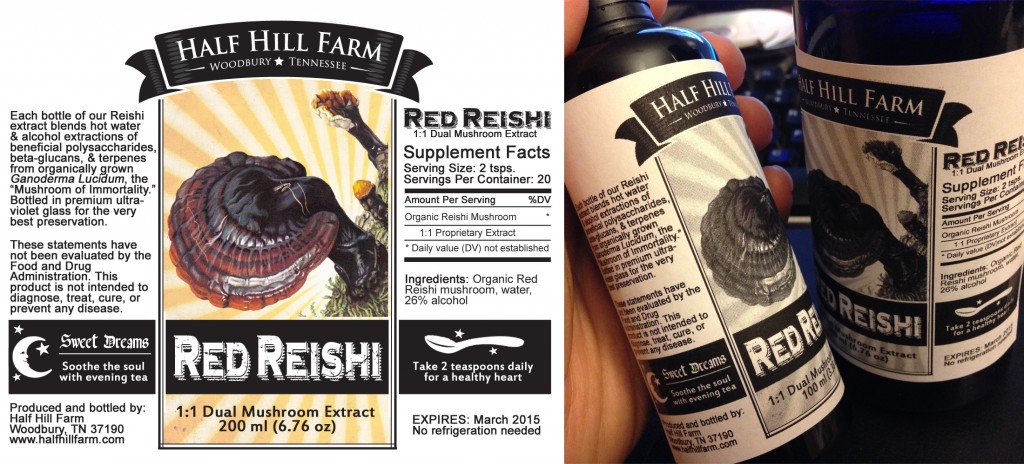 Here's a look at our label for 100 and 200 ml bottles of Half Hill Farm's Red Reishi mushroom 1:1 dual extract, a blend of hot water and alcohol extractions of organic Ganoderma lucidum in premium Miron ultraviolet glass.
Our first 29 of our first 100 ml bottles are now available as gifts to those who give $50 or more to our outhouse & workshop shelter project. Your generous gift will also reconnect people to a rural farm experience while changing the way people think about their food and health!
PURCHASE NOW: Buy our Turkey Tail or Red Reishi mushroom 1:1 dual extracts online. Here are links to research of benefits to using dual extracts of Reishi and Turkey Tail.
Here's our Red Reishi 1:1 dual extract without the label: chocolate, pestled Red Pepper flakes, cinnamon and a daily dose of extract in every bite.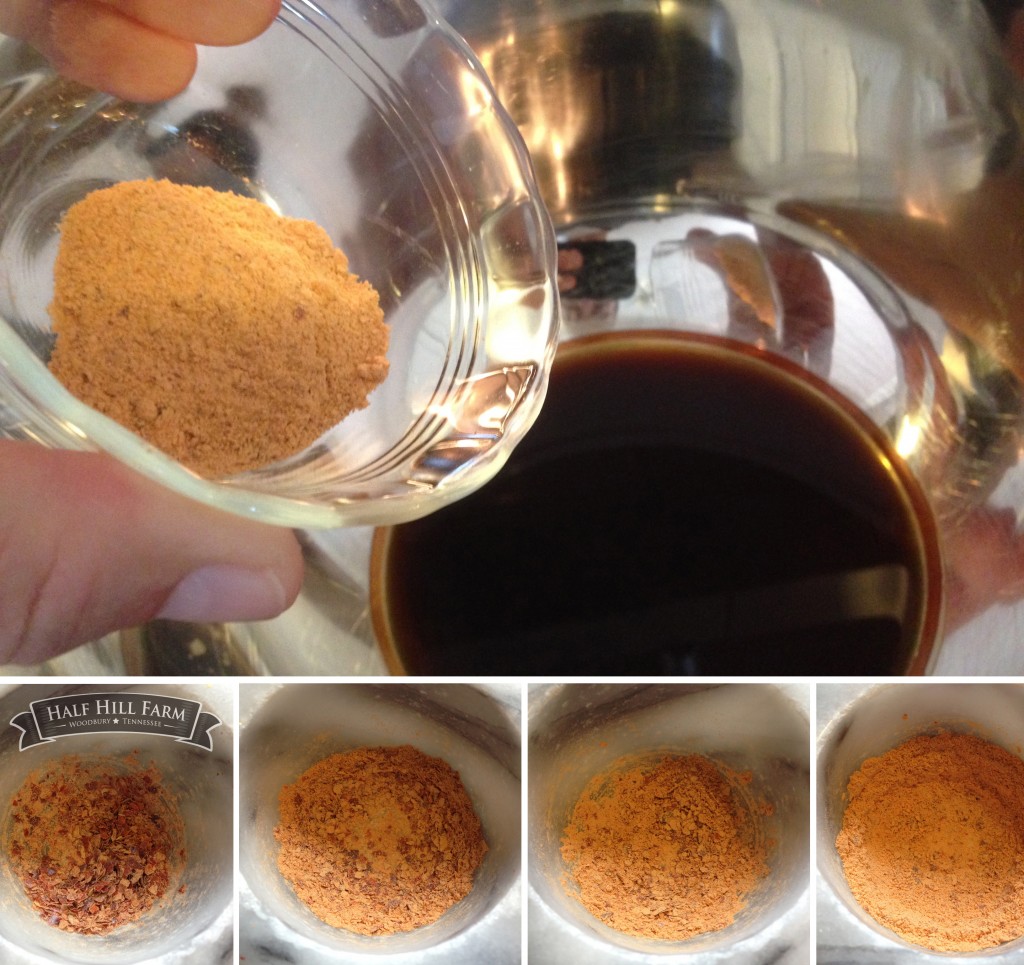 They barely lasted a day. Chocolate from the heart, for the heart! We can't wait for you to try it.