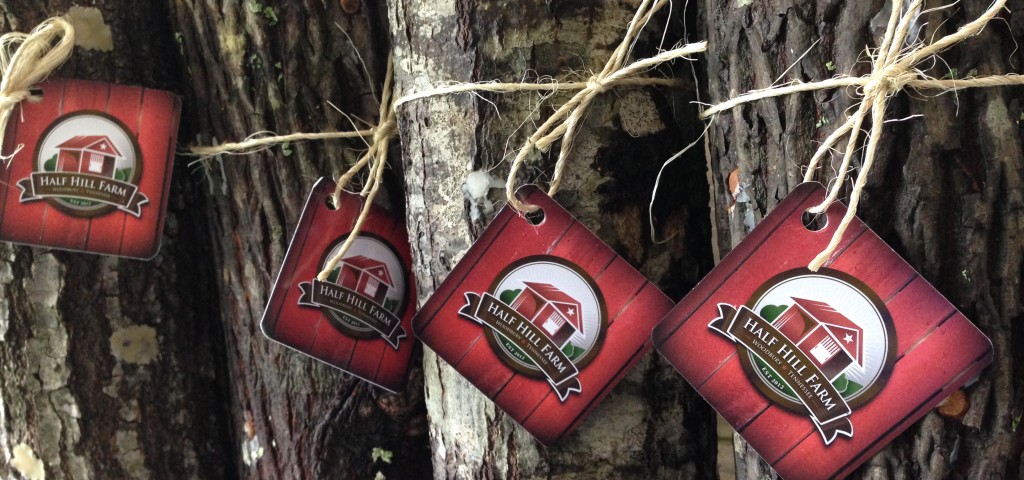 Grow your own Shiitake mushrooms at home with our inoculated mushroom logs! Call 615-469-7778 to purchase and schedule a pickup at our farm in Woodbury, TN (view map). We also ship online orders. Half Hill Farm's one foot mushroom logs start at $25! Larger logs and stumps are available as well.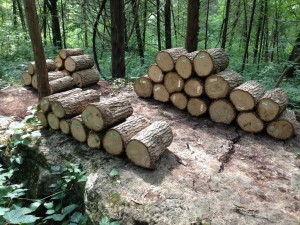 Each 1 foot log is locally harvested hardwood (oak, hickory, elm, maple) and can produce roughly 90% of its dry weight in mushrooms over a 3-5 year period. Your log comes inoculated with Shiitake (Lentinula edodes).
By growing mushrooms on our oak logs, you are also helping to address record setting CO2 emissions (now at 400+ PPM) by diverting decades of sequestered carbon from being released back into the atmosphere as fire wood. Each log instead keeps the sequestered carbon in a process that creates food and helps heal the planet.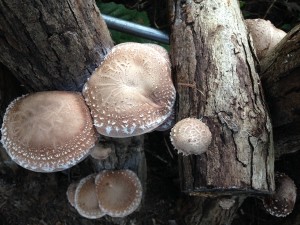 Each mushroom log should be within months of producing their first flush and come with supplemental instruction on growing mushroom outdoors. Mushroom logs picked up at the farm  weigh between 15-75 lbs (online orders are 7-15 lbs). No special equipment or tools are necessary. All you just need is rain water, a shady place and patience!
Research on Shiitake (Lentinula edodes) mushrooms