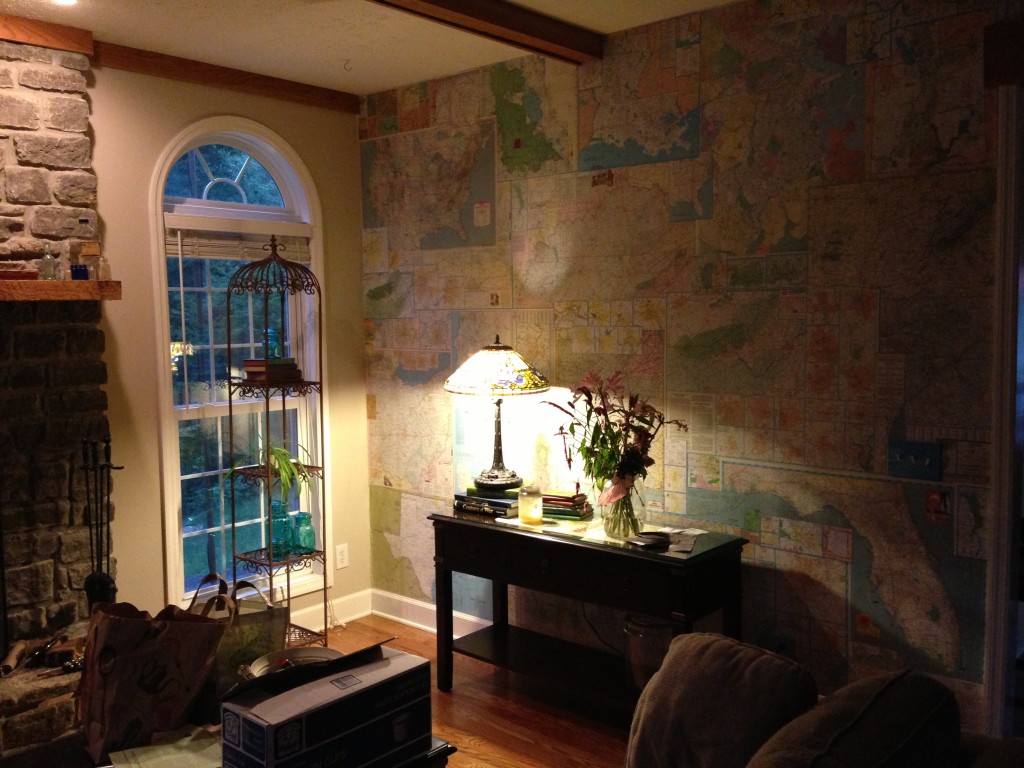 Elder Jones went places – Texas, Florida, Mississippi, Louisiana, California, Massachusetts, Utah, Ohio, Oklahoma, Arkansas, Kentucky. He's an awesome concrete artist and a little bit of an admitted hoarder. He eventually found his way to Readyville, TN where he left a few things from his life travels, including this wonderful box of maps.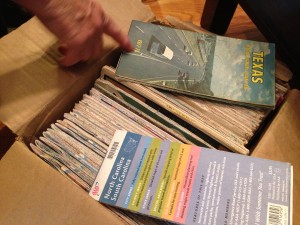 I love maps, and I especially love this very personal collection and how practical and necessary a resource it was to someone finding their way in the world. Elder eventually found his way in love and married.
When Nora Robinson bought his place on the Stones River across from the Readyville Mill, she thought enough to keep the maps and a few other things Elder had to leave behind for a new life. She brought the maps over yesterday and warned me that what we were about to do with them was as permanent as concrete.