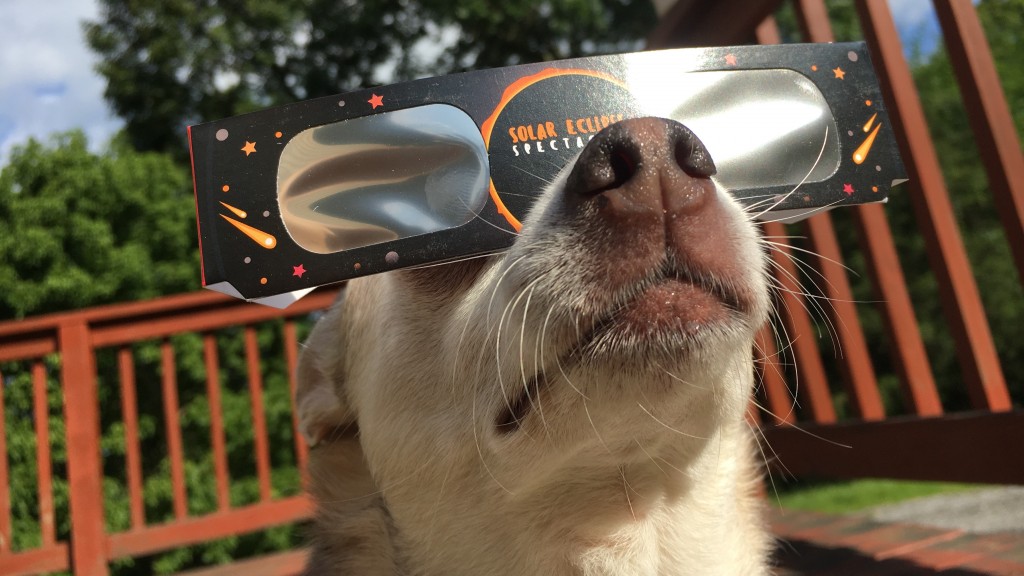 Trudy Capootie quality checks the Solar Eclipse viewers at Half Hill Farm.
On Monday, August 21, 2017 at 1:29 p.m., a total solar eclipse will pass almost directly over Woodbury, TN and last a whole 1 minute and 47 seconds. The partial eclipse will begin 12 p.m. and end at 2:55 p.m. It's a once in a lifetime event for most people, and a swath of America will share this celestial event with us.
In a time when shared experiences are increasingly rare, the solar eclipse can bring together millions of people at the same time to marvel at the universal precision and geometry of something greater than us. If the weather is good, you will likely want to look up and share in the experience yourself.
FREE Solar Eclipse Glasses: We're giving away solar eclipse viewers that you see Trudy modeling above. They are yours free with any purchase at our store in the Arts Center of Cannon County while they last. These viewers are ISO compliant for direct observation of the Sun – and they were made right here in Tennessee!
When and Where to view the 2017 Solar Eclipse: Click the map below to see NASA's interactive 2017 solar eclipse viewer. Once loaded, click the map to see instant calculations for that point on the map.Here are a few local events you may want to consider: