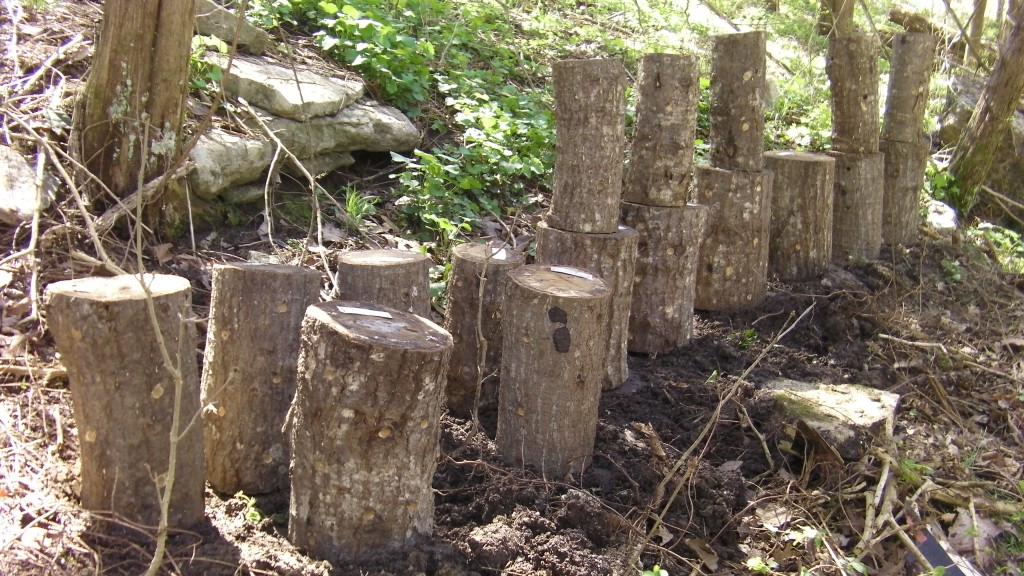 Shiitake mushroom logs in the woods at half Hill Farm
Last night looks like the last of forecasted freezing temperatures for early Spring here in Middle Tennessee. If you have one of our Shiitake mushroom logs marked SP15 (Spring 2015) or earlier, now is the time to prep your log for an early Spring flush.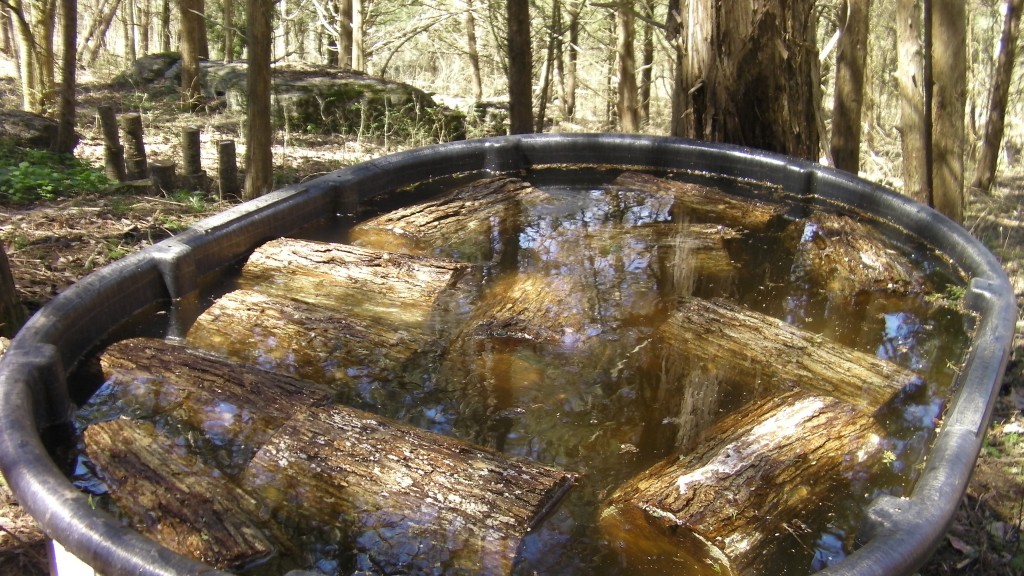 Shocking logs: Get a five gallon bucket and fill it with rain water or water from a nearby creek and then soak your log for 24 hours. Place the log in a wooded area with roughly 80% shade. You can place it under a bush near your house's North side if you do not have woods. If you have more than one log, use a larger tub like the one pictured above. The water should not be chlorinated tap water and should be very cold. This hard soak and cold temperature followed by the gradual warming of outdoor Spring temps will "shock" the mycelium into "pinning," the beginning stages of mushrooms.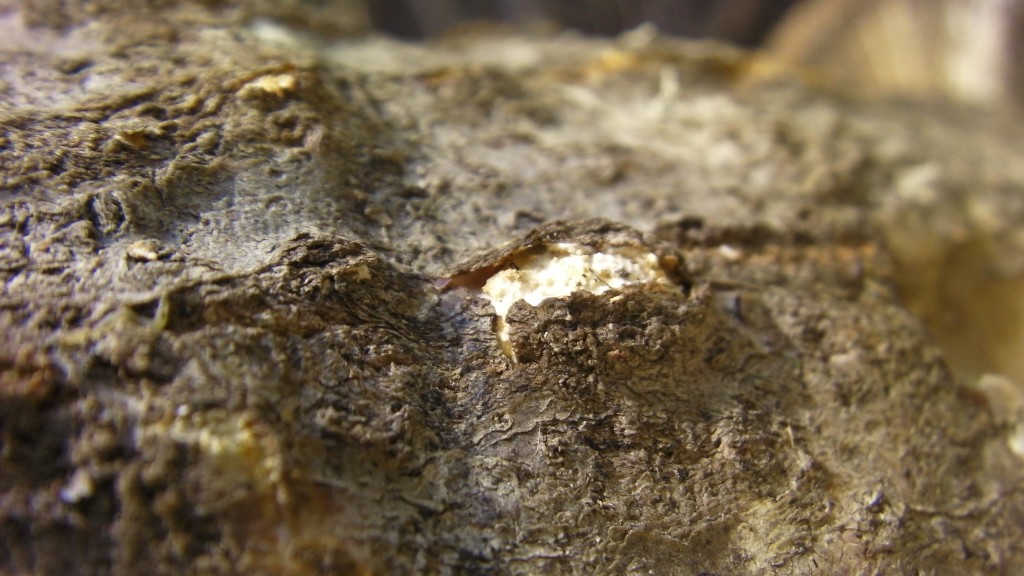 Pinning: Each pin that forms pushes through the bark as you see pictured above and will develop into the beginnings of a mushroom within 2-3 days followed by a rapidly growing mushroom over a five day period. Depending on the weather throughout Spring, you could experience 2-3 natural cycles of mushrooms with roughly two week resting periods between each flush.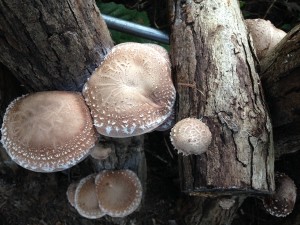 Harvest: Once you start to see the mushrooms unfurl their outer edge (typically tucked under the mushroom cap), it is time to pick mushrooms. At this point, the mushroom is in the early phase of releasing its spore. Simply cut them off at the log, brush off any debris and either eat them fresh, store them in the fridge for up to two weeks, or dry them to use for months to come.
How to purchase: Each Shiitake mushroom log from Half Hill Farm produces up to 90% of the log's dry weight in mushrooms over a 3-5 year period. You can purchase your own inoculated logs from 15 lbs. one foot logs up to 50+ lbs. four feet logs at our farm here in Woodbury, TN. Just give us a call and let us know you're coming!