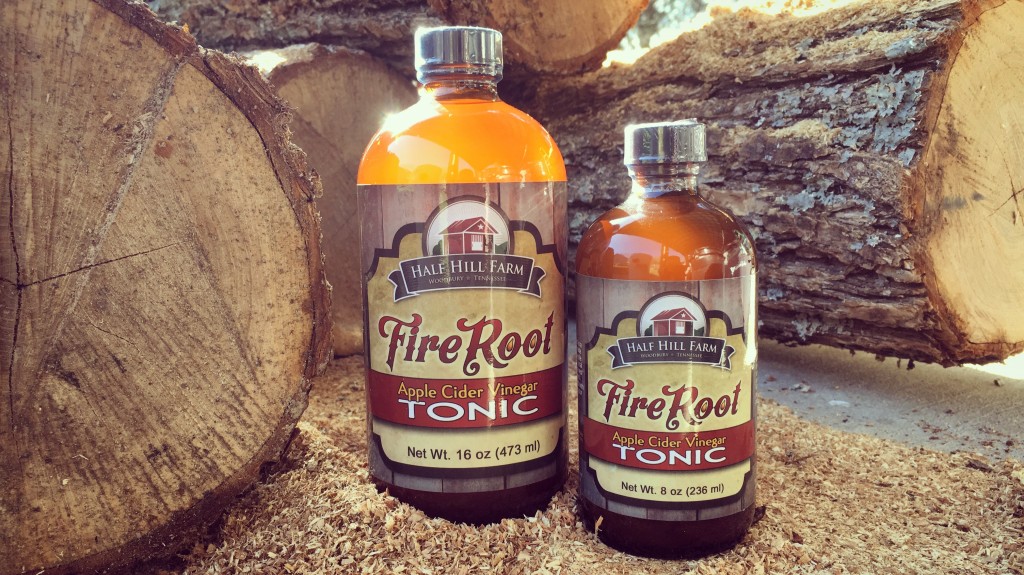 Half Hill Farm's FireRoot Apple Cider VInegar Tonic – the troll chaser
Our small organic apple orchard here in Woodbury, TN will never produce enough apples for market, but with a little help it will be enough to make some amazing apple cider vinegar tonics!
A famous example that inspired our farm's first seasonal apple cider vinegar tonic is Rosemary Gladstar's recipe for Fire Cider. We call our tonic FireRoot, a spicy decoction of certified organic horseradish, onion, garlic, ginger, turmeric, orange, lemon, cayenne and black pepper in organic apple cider vinegar & mother lightly sweetened with local honey.
Half Hill Farm's FireRoot apple cider vinegar tonic is just one way our farm honors traditional folk remedies. Each ounce of prevention will chase your trolls and light a fire under whatever's thrown your way. FireRoot is available in both 8 oz and 16 oz bottles online or in our retail store in the Arts Center of Cannon County starting Thursday February 2.
Better health and well being
Apple cider vinegar has been used for centuries as a natural folk remedy for indigestion and a host of ailments. Research shows daily use of 1-2 tbsps naturally lowers morning blood sugar levels in people with diabetes, dramatically lowers mealtime glycemic levels associated with chronic diseases, helps people lose weight and may satiate appetite. There is some evidence showing anti-cancer properties, but the mechanism is not well understood. Less is known about widely reported uses as a cold and flu prevention, but it is suspected that apple cider vinegar's alkalizing affects in the body helps prevent cold & flu. Using apple cider vinegar to decoct ingredients like garlic, ginger, and turmeric certainly helps increase the tonic's antimicrobial and antiviral potential.*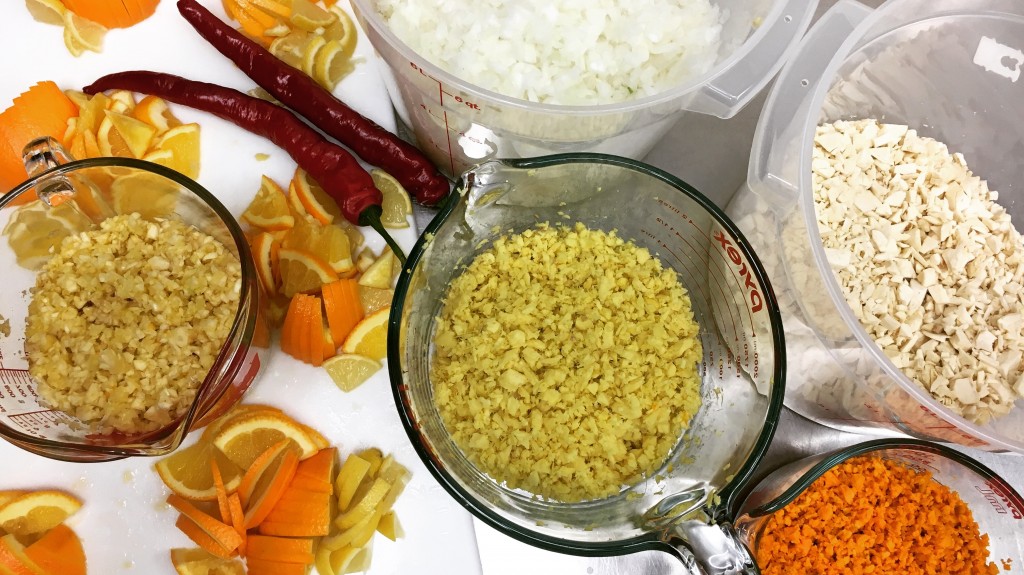 To make FireRoot, our farm starts with all organic ingredients and unpasteurized apple cider vinegar that contains the mother, the naturally occurring probiotic yeast and bacteria that ferments the cider into vinegar. This will appear as a light sediment, so shake well to get all the botanical goodness in every serving!
How to use FireRoot Apple Cider Vinegar Tonic
If you're a fan of bold flavor, take a tablespoon of FireRoot every day before or after your biggest meal. By using FireRoot with food, you can also lower your intake of salt and fat. Here are a few suggested uses below. Check back for recipes using FireRoot!
Blend FireRoot with flax oil or coconut oil to make an amazing salad dressing!
Spice up your chutney recipe by replacing the vinegar with FireRoot.
Use FireRoot in place of butter or salt on steamed vegetables or beans or blend into marinades for meats.
Blend with Bragg's, sesame oil, and lemon juice to make a tangy dumpling sauce.
FireRoot is our farm's first seasonal tonic release this year. Follow us on Facebook or Instagram to learn when other tonics will be available.
* Please consult your doctor before using any of our products for health purposes. These statements have not been reviewed by the Food and Drug Administration. Our products are not intended to diagnose, treat, cure, or prevent any disease.