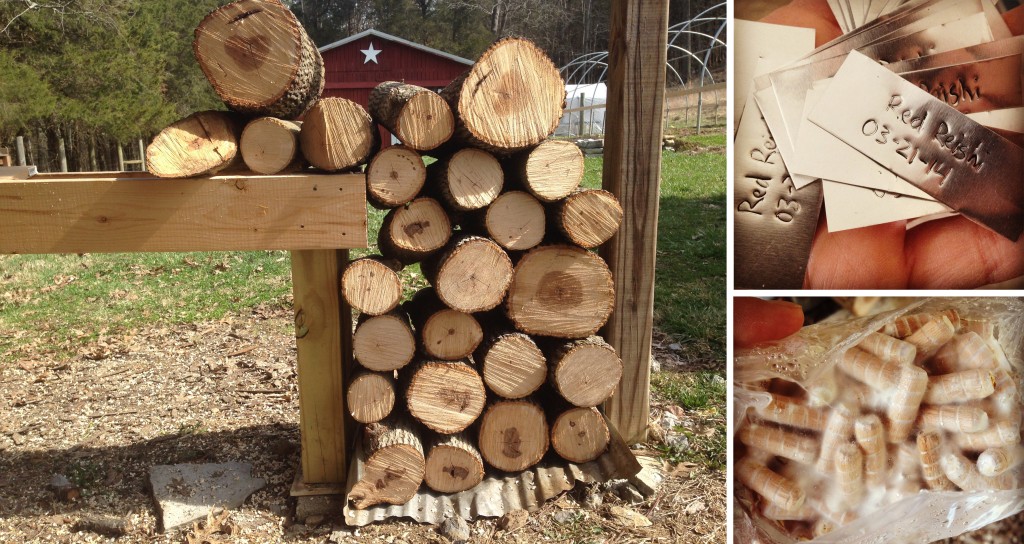 What better way to celebrate the first full day of Spring than inoculating some locally harvested oak with medicinal and edible mushrooms! These one foot Red Reishi, Shiitake and Turkey Tail mushroom logs from Half Hill Farm are available for local pick up ($22) or ordering online if you live outside the area. We accept most major credit cards. Call 615-469-7778 for pick up.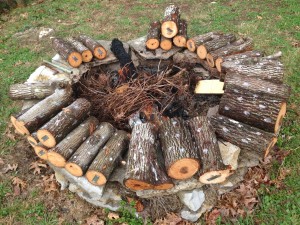 Each log comes with instructions on how to care for your log to ensure it produces for many years to come. You can expect between 50% – 90% of the log's weight in mushrooms over the years depending on the variety and proper care.
We also offer spawn pegs in 100 count units to inoculate your own logs. These are $12 per unit (100 will inoculate roughly three 4 feet logs) and are created from our cultivated spawn in the farm's Shroomery lab. 500 or more are $10 per unit. These also come with basic instructions. Check out our other products for the more advanced mushroom grower.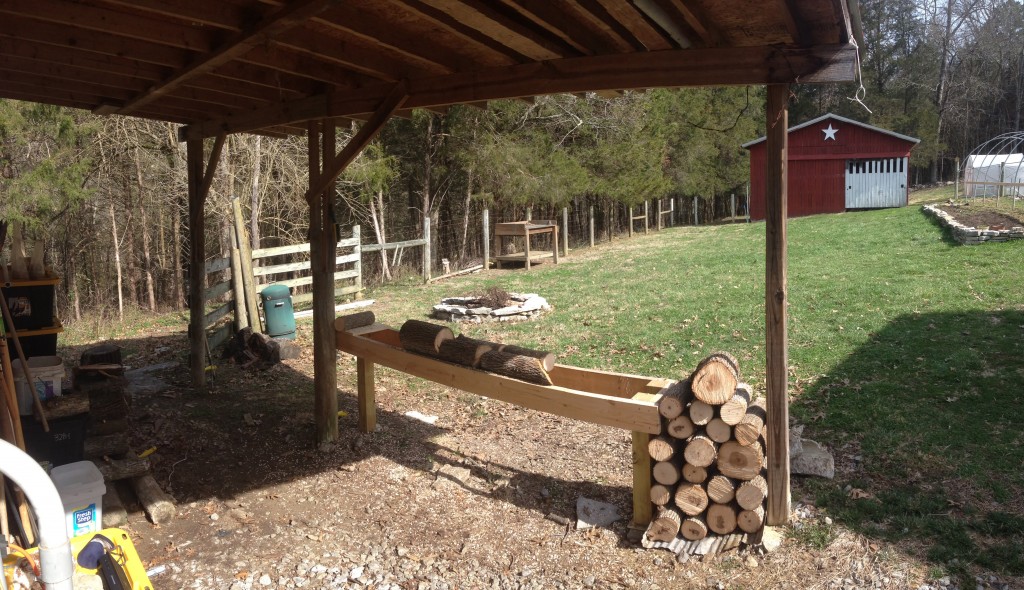 Workshops: We do Spring and Fall workshops for small groups up to four people by appointment. You'll learn all the basics in a quiet rural farm setting 12 miles East of Murfreesboro, TN and take home the log you inoculate.