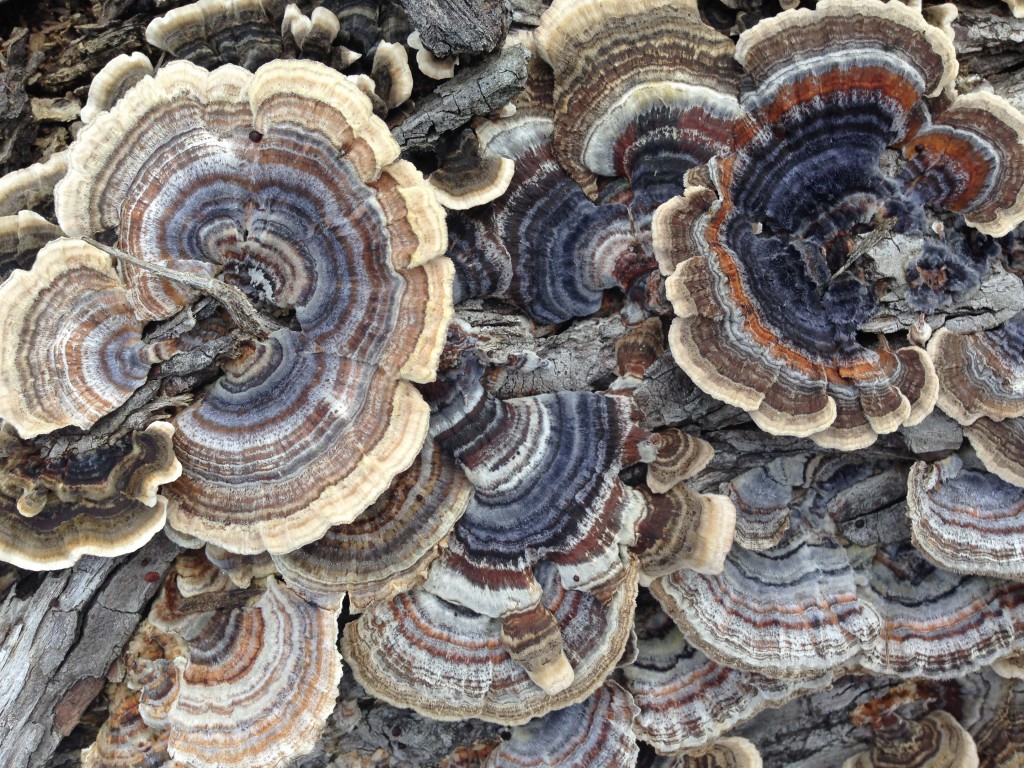 A 'cloud' of Turkey Tail mushrooms (Trametes Versicolor) on logs at Half Hill Farm
A few months ago, I got a call from a customer who was looking for what I thought was an adjunct therapy for his daughter in treatment for brain cancer. His own research made him hopeful that our Turkey Tail extract could help. It wasn't until a couple months later that I discovered on a second call the full extent of what was going on.
"I want you to know you saved my daughter's life," the customer told me. It's something I hear often from customers, from ecstatic calls of people now in remission to those experiencing little to no side effects to chemo or radiation (most common) and positive changes in blood tests, but when he told me his daughter had been in hospice, I was shocked.
It is certainly not a common experience for patients to go from hospice back to treatment options, but it's stories like this that give what we do meaning and purpose. It's stories like this that are why we have grown into an FDA-registered manufacturing space and why we continue to expand our product offerings to include nature's very best organically grown and wildcrafted mushroom extracts.
We are humbled every day with your phone calls and emails. While the body of research on mushrooms is growing, we know we cannot market our extracts or products as a treatment, cure or prevention of any disease, but that doesn't stop our customers from sharing their stories. It has presented a unique challenge over the past two years as to how we present those stories to you in a responsible way.
Mushroom Dual Extracts available in 100 ml (3.38 oz) or 200 ml (6.76 oz) bottles from Half Hill Farm:
If you are one of the hundreds of customers across the country who take our extracts, we would love to hear why you take them and what you are experiencing. Your experience could help someone follow you on a path toward better health and well-being. You can leave your comment here, or leave a review on the product pages of our online store.