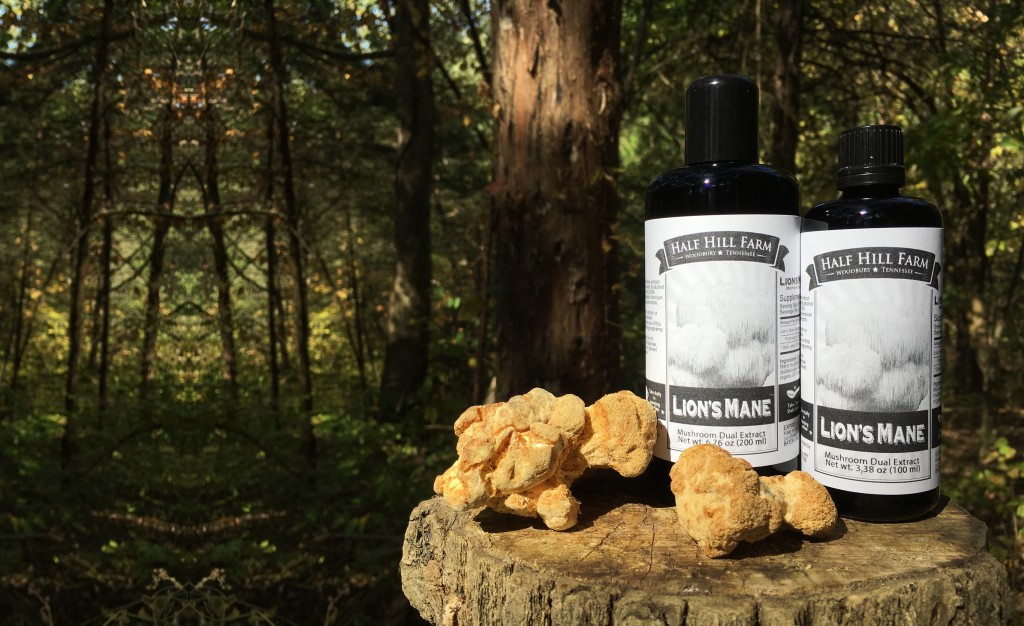 Half Hill Farm's Lion's Mane Mushroom Dual Extract
Over the past couple years we've grown a lot by listening and learning from our customers and following the latest research. After expanding into a new inspected kitchen earlier this year, we added Chaga mushroom and propolis extracts. Today, we are proud to add the power of certified organic Lion's Mane (Hericium erinaceus) mushrooms to our Nature's Remedy line of mushroom extracts!
Adding this healing edible and medicinal mushroom to our mushroom extracts gives you another natural alternative approach to better health and well being. Our Lion's Mane extract can be used with our other mushroom extracts or as an adjunct therapy in consultation with your doctor.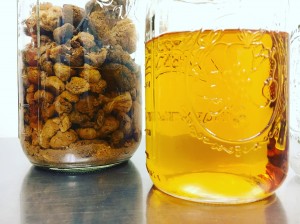 Uses for Lion's Mane extract: Half Hill Farm's Lion's Mane Mushroom Dual Extract combines extractions of both water and alcohol soluble compounds using certified organic ingredients in a formulation widely used by ethnobotanists and scientists in lab studies. Recent studies show cyanthane derivative triterpenes hericenones and erinacines from Lion's Mane are unique classes of Nerve Growth Factors (NGFs) that show significant neuroprotective effects, stimulating nerve regeneration and re-myelination of neurons and helping improve memory and brain function.
Lion's Mane mushrooms have also been used for over 2,000 years in Chinese medicine for digestive diseases. Studies linked below show extracts of Lion's Mane mushrooms are active against ulcerative colitis, Irritable Bowel Disease, pancreatitis, Crohn's Disease and gastrointestinal cancers (liver, colon, gastric). Unique compounds of Lion's Mane mushrooms (palmitic acid, threitol and D-arabinitol) also help reduce blood sugar and regulate lipid levels in blood.
Recent studies on Lion's Mane (Hericium erinaceus) mushrooms:
Please consult your physician before using any of our products for health purposes. These statements have not been evaluated by the Food and Drug Administration. This product is not intended to diagnose, treat, cure, or prevent any disease.