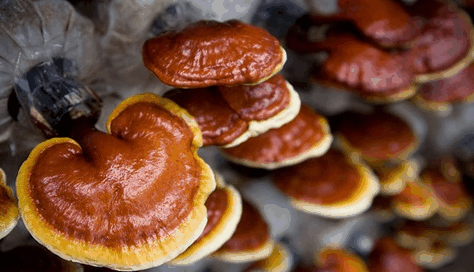 A new study of liquid dual extracts of Red Reishi mushrooms (Ganoderma Lucidum) published this Summer shows a reversal of obesity related symptoms by altering the balance of good and bad gut bacteria.
"Mice kept on a high-fat diet gained up to 25 percent more than mice kept on the same diet with extracts from the Reishi mushroom," said David Ojcius, a microbiologist at the University of the Pacific School of Dentistry in San Francisco who participated in the study, published Tuesday in the journal Nature Communications. Consumption of Reishi mushroom extract with high-fat food prevented the development of fat tissue, gut inflammation and buildup of harmful bacteria in the bloodstream — all symptoms of obesity in both mice and humans.
The study also shows an adaptogenic effect, meaning the liquid mushroom extracts slimmed down overweight mice only, not mice with healthy weights. Prebiotic uses of this medicinal fungi builds on research that increasingly points to a balance of gut bacteria addressing overall health and well-being, including obesity.
An early hint that gut microbes might play a role in obesity came from studies comparing intestinal bacteria in obese and lean individuals. In studies of twins who were both lean or both obese, researchers found that the gut community in lean people was like a rain forest brimming with many species but that the community in obese people was less diverse—more like a nutrient-overloaded pond where relatively few species dominate.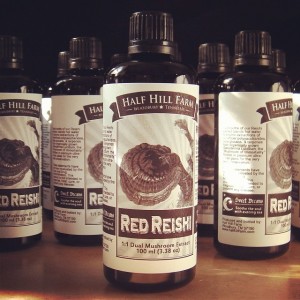 Nature's Remedy: Half Hill Farm has created a high quality Red Reishi dual extract using USDA certified organic ganoderma lucidum, USDA certified organic USP pharmaceutical-grade alcohol and distilled water. You can purchase our Red Reishi Mushroom Dual Extract in 100 ml (3.38 oz.) or 200 ml (6.76 oz.) bottles.
DISCLAIMER: Please consult your physician before using any of our products for health purposes. These statements have not been evaluated by the Food and Drug Administration. This product is not intended to diagnose, treat, cure, or prevent any disease.