Half Hill Farm is a small seven acre USDA Certified Organic farm (view certificate – PDF) located in Woodbury, Tennessee. We are literally half a hill 12 miles East of Murfreesboro off Highway 70. Our manufacturing kitchen and retail store is located at The Arts Center of Cannon County: 1424 John Bragg HWY., Woodbury, TN 37190 and is open Tuesday – Friday 10 am – 6 pm and Saturday 10 am – 4 pm.
Half Hill Farm is dedicated to sustainable farm practices that reflect our deep commitment to being good stewards of our planet and our general well being.
WHAT WE DO:
Half Hill Farm grows USDA Certified Organic apples, blueberries, mushrooms and a variety of vegetables. Due to our farm's size we also work with USDA certified organic partners to source organic ingredients for our kombucha and extracts. Our products are availble through our online store or in our retail store in the Arts Center of Cannon County located at 1424 John Bragg HWY, Woodbury, TN 37190.
OUR KOMBUCHA BREWERY: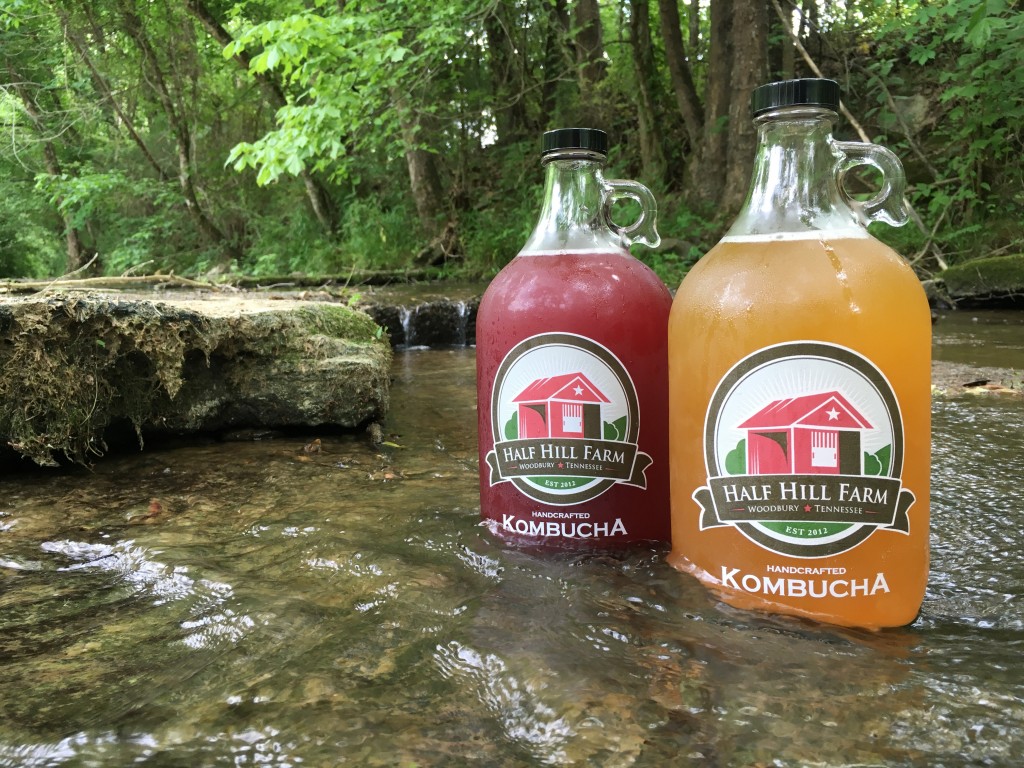 Half Hill Farm's kombucha is made with USDA certified organic ingredients. These refreshing live-culture, fermented, carbonated beverages take a sweet Southern staple (sweet tea) and turns it into a healthy probiotic drink. Our kombucha comes in seasonal and permanent flavors, including Apple Ginger, Blueberry Ginger, Tart Cherry, Ginger Lemonade and Mulled Pear. Half Hill Farm Kombucha is available on tap at The Arts Center of Cannon County in 64 oz. refillable growlers or 16 oz cups. We also make our kombucha available to commercial clients by the 1/2 barrel keg (15 gallons). Contact Vince Oropesa for more details. Check out our Kombucha Starter Kits and SCOBYs available for home brewers who want to make their own at home!
OUR MUSHROOMS: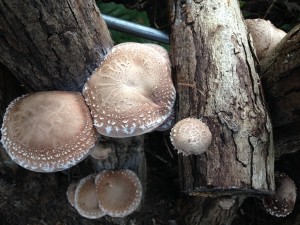 We also cultivate certified organic edible and medicinal mushrooms (Shiitake, Turkey Tail and Reishi) outdoors on locally harvested oak logs and indoors on a proprietary blended medium of locally harvested hardwoods. You can purchase mushroom logs from our retail store or pick them up directly from our farm. We also offer hands-on Fall mushroom workshops creating your own mushroom log.
OUR EXTRACTS and TONICS: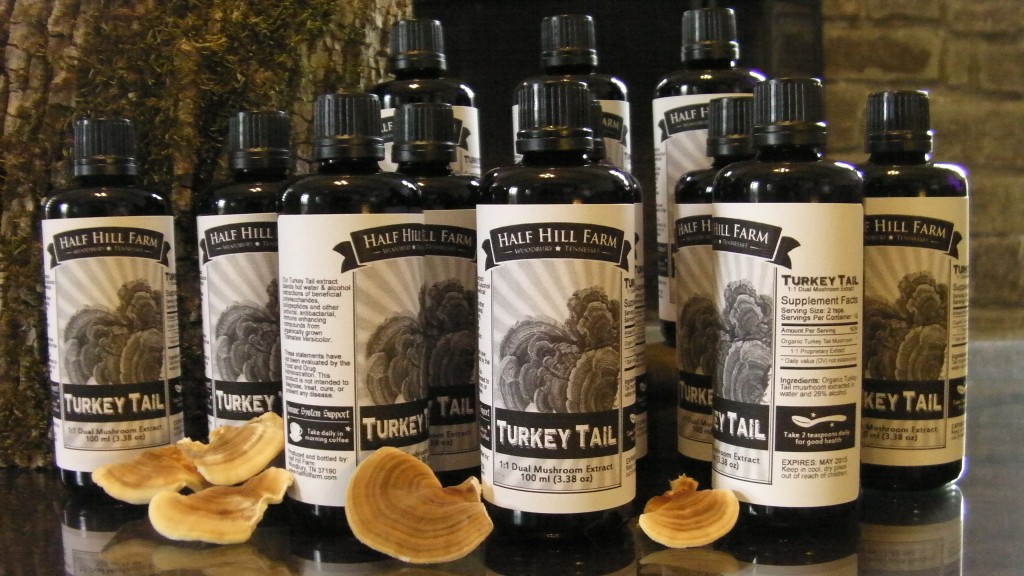 Half Hill Farm makes quality mushroom dual extracts of organic and wild-crafted Turkey Tail, Red Reishi, Chaga and Lion's Mane mushrooms. We use all certified organic ingredients in our FIreRoot Apple Cider Vinegar Tonic. We also have an amazing Honey Bee Propolis extract with many more herbal extracts, tinctures and tonics coming soon and available now through our online store or in our retail store at The Arts Center of Cannon County in Woodbury, TN.
We are proud of offering value added products that help bring better health and well being to our customers. Be sure to follow us on Twitter, Facebook, Instagram and YouTube.
Where to find us:
Member: