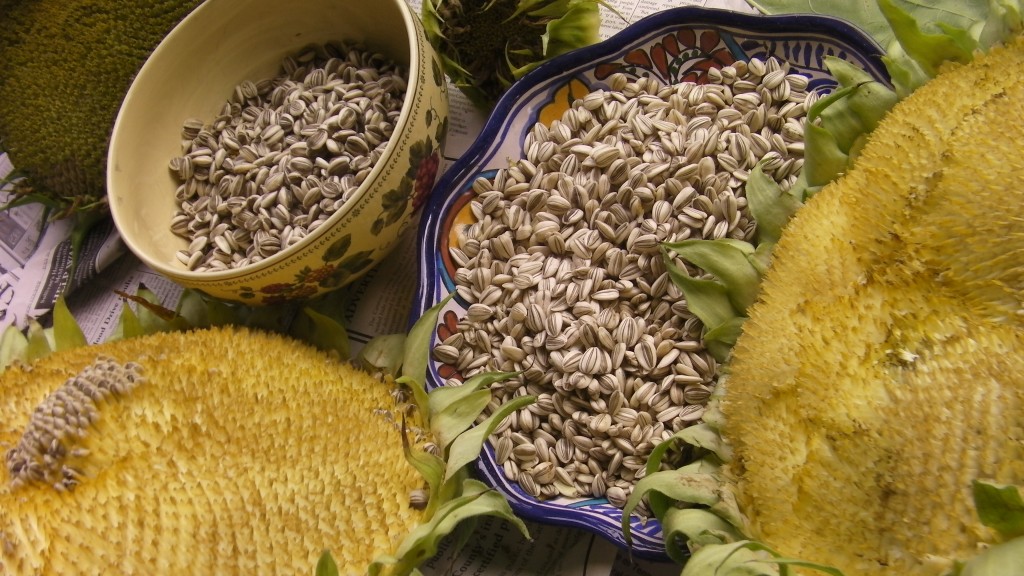 Sunflower seeds are a great byproduct from flowers we plant to attract bees and other pollinators to the garden. Here's how we harvest, brine and roast them to enjoy all year.
When to harvest (3 large flowers yield 1 lbs. of seeds):
First, it's important to harvest them at the right time. Too soon and you might not have fully developed seeds. Too late and you might lose a lot to birds and squirrels. You will want to cut the flower heads when the seeds are plump, have dark stripes and the green leaves protecting the pedals start to slightly brown. If birds and squirrels are eating them early, you can cover the heads with a mesh bag until you are ready to cut them. You will also want the seeds to be dry enough that they fall out when you rub them. You can leave the heads in a protected place to dry more if you need to. To remove the seeds, simply rub them into a bowl and then rinse out the excess plant material.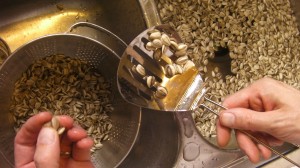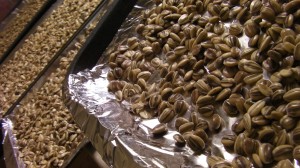 Brine and roast:
Place your seeds in a salt brine (about 2 cups of salt per gallon of water) and let the seeds soak for 12-24 hours. Put a plate or bowl on top of them to fully submerge floating seeds.
Drain and remove the seeds. Lay them out on napkins to remove excess moisture. Do not rinse or remove the brine in anyway.
Evenly cover cookie sheets with the seeds and place in the oven at 300 degrees for 30-45 minutes until seeds are crisp. For more seasoning, you can lightly oil your seeds. I like mine very salty and add more salt to the brine step.