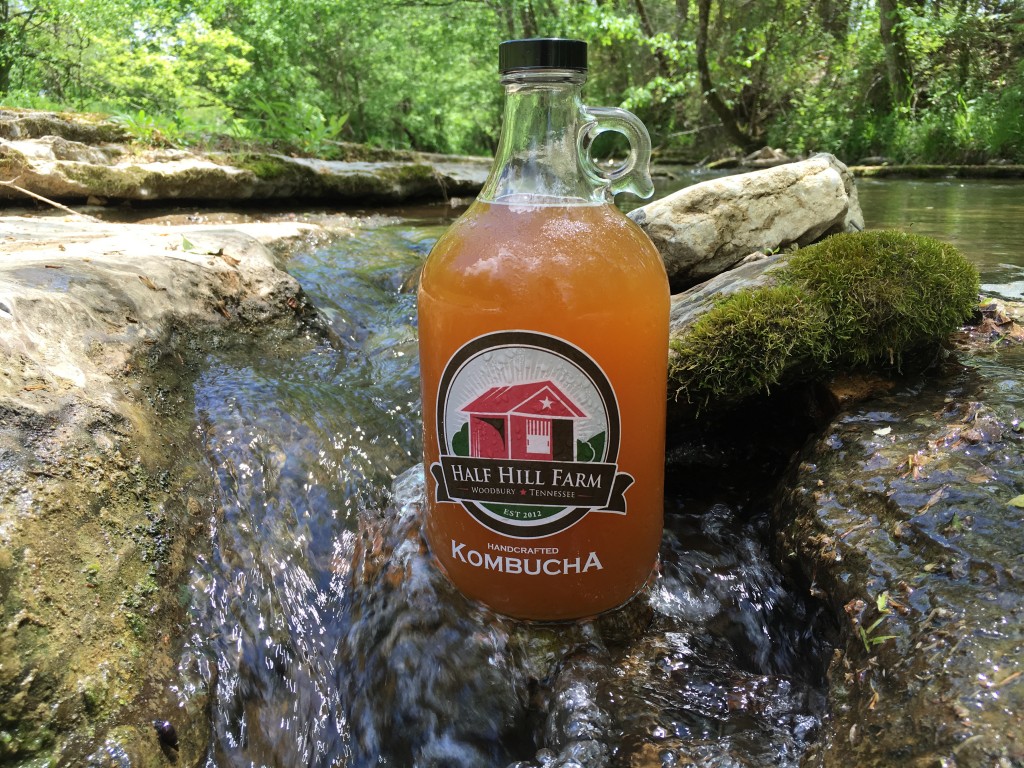 Half Hill Farm's Apple Ginger Kombucha hanging out in the Stones River.
Come and get you a half gallon growler of our organic Apple Ginger Kombucha starting this Saturday April 30, 2016 at our new retail store in the Arts Center of Cannon County (here's a map)! We'll be open Saturdays at 9 am so you can get your $5 growler refilled for $10.
Kombucha is organic sweet tea fermented and carbonated with yeast and probiotics and flavored with organic juices. This raw, vegan, live culture food detoxifies, helps with digestion, and helps keep blood sugar levels in check. It's just one way we're looking out for your health & well being.
This Saturday's opening will also feature over a dozen Middle Tennessee jewelry makers in the 2016 Jewelry Showcase, selling a wide selection of hand-crafted silver, copper, leather, stone, and beaded jewelry – perfect gifts for Mom!
Every Saturday, we will also have our Nature's Remedy line of mushroom dual extracts featuring the immune boosting power of the Red Reishi, Chaga and Turkey Tail mushrooms. You can also pick up some fresh made tempeh from our partners at Short Mountain Cultures and enjoy crafts from the art and soul of Tennessee!