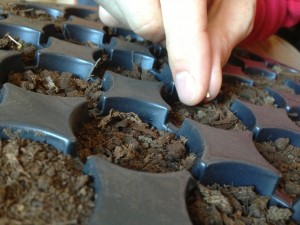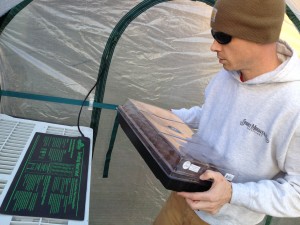 Vince got our very first organic seed starts going in the greenhouse this weekend as the last of the snow melted. This first batch is:
Organic tomatoes: Roma, Lemon Drop, Kellogg's Breakfast, and Giant Beef Steak
Organic peppers: Jalapeno, Peperoncini, Orange Bell, California Bell, and Sweet Pickle Peppers
After finding the temporary greenhouse temperature dropping below freezing, we decided to use this germination pad. It will keep the soil between 70-80 F degrees. We ordered a much larger 2ft x 4 ft pad for more starts we'll plant later this week as well as for re-potted plants.
The soil we're using consists of an OMRI-listed peat, soil from our orchard field and garden compost. We're also using Jiffy peat cups for transfers.