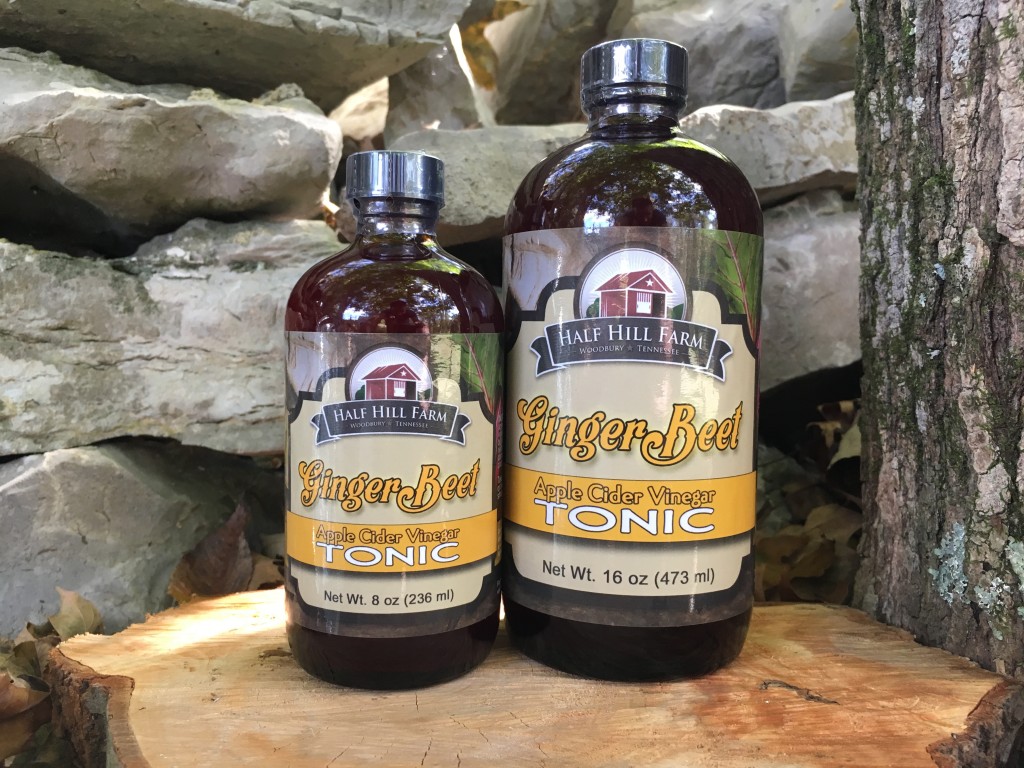 Half Hill Farm's GingerBeet Apple Cider Vinegar Tonic
The transition to Fall is one of our favorite times of the year. Summer harvests are winding down, the last mowing is near, and we can finally prepare wonderful treats that store away nutrients for another time like our new GingerBeet Tonic!
Our first small batch uses folate rich beets grown organically by Green Door Gourmet combined with organic and mineral-rich nettle, red clover, dandelion leaf and root as well as local honey and organic apple cider vinegar. Apple cider vinegar has many health benefits including aiding with digestion. GingerBeet Tonic also helps nourish your gut's natural craving for vitamins and minerals.*
This is our farm's third apple cider vinegar tonic in addition to FireRoot and Elderberry and is now available online and in our Woodbury retail store at the Arts Center of Cannon County. All three would make a perfect seasonal gift that promotes better health and well being!
How To Use GingerBeet Tonic: Before using our tonic for health reasons, please consult your doctor. You can take our tonic by the tablespoon three times a day as desired or try these ideas:
Add 2 teaspoons per 8 oz serving of soda water with a few pepper corns, a pinch of salt and a bay leaf garnish for a sweet and savory shrub!
Blend two tablespoons with one tablespoon of flax or coconut oil to make a sweet vinaigrette for salads.
Drizzle over vegetables or fish to replace salt or butter.
*These statements have not been evaluated by the FDA and are not intended to diagnose, treat or cure any disease. Always consult with your physician before using our products.