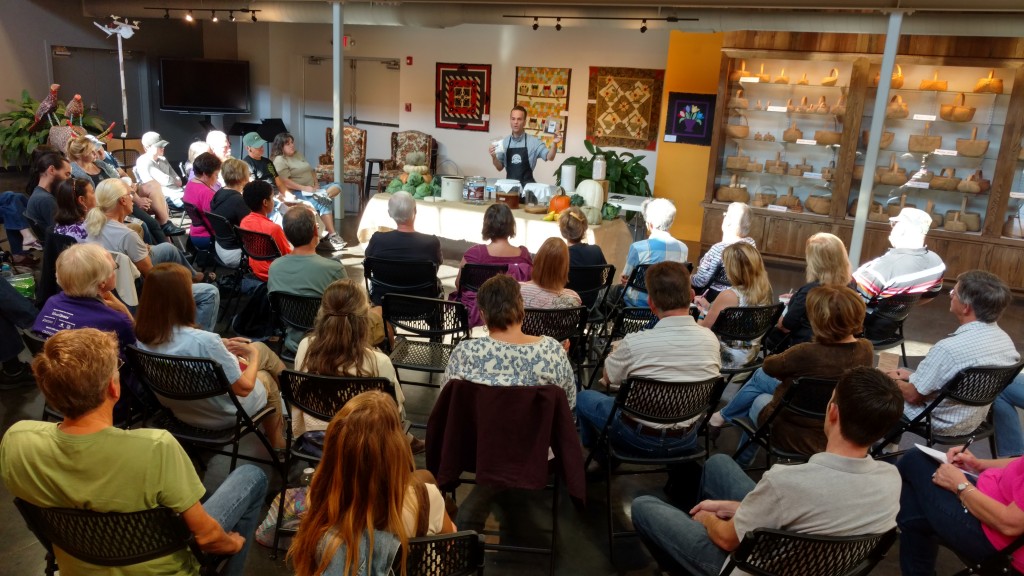 Half Hill Farm's free fermentation workshop – How To Brew Your Own Kombucha!
NOTICE: Fall 2016 mushroom workshops are closed.
We offer Shiitake mushroom log workshops for mushroom enthusiasts or health-conscious consumers interested in growing your own mushrooms for food or creating your own medicinal tinctures at home. We also offer fermentation workshops on how make your own Kombucha. Each workshop takes place on our farm and private residence in Woodbury, TN (12 miles East of Murfreesboro – here's a map) or at our retail store located at the Arts Center of Cannon County (here's a map) and are for individuals or groups by appointment. Each mushroom workshop includes your own 1 foot mushroom log.
GET STARTED: To reserve your workshop, call us at 615-469-7778. You can also purchase inoculated logs directly from us online or in person!
Grow your own – mushroom logs ($50 per person)


FALL: September, October, November
This 2 hour workshop is a hands-on experience that teaches you how to inoculate and care for your very own mushroom log (1 foot log included). You will drill, inoculate and wax your own oak log that should produce 7-15 pounds of Shiitake mushrooms over 3-5 years. This workshop takes place outdoors on our farm, weather permitting.