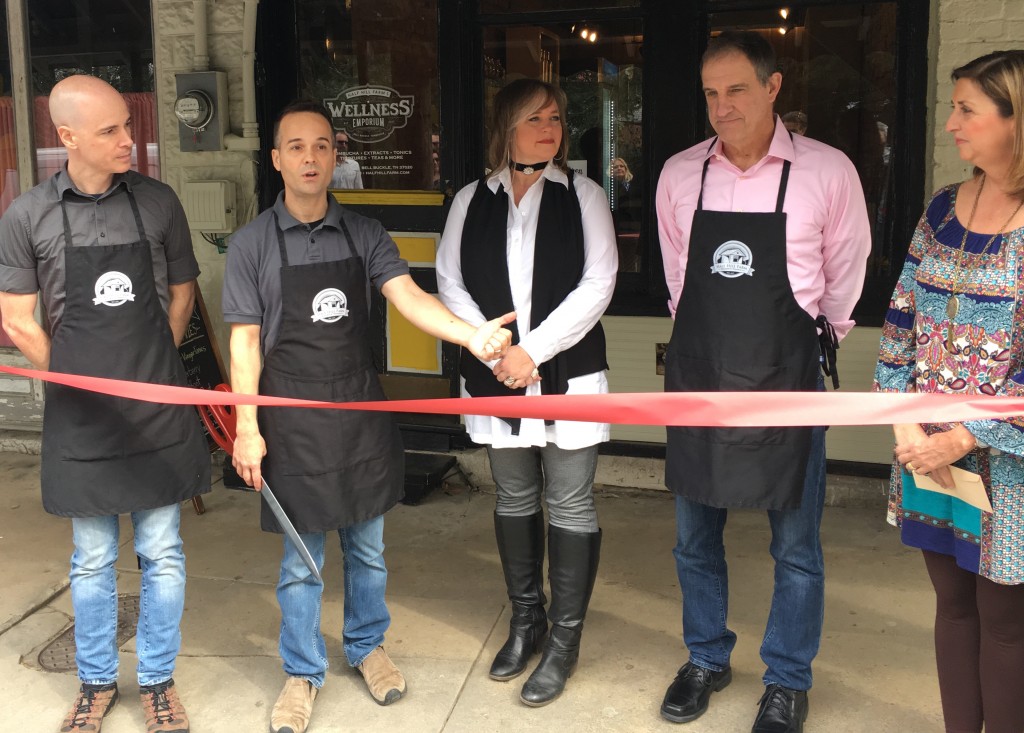 left to right: Vince Oropesa, Christian Grantham, Heather Williams, Scot Smotherman, Jenny Hunt
We are very grateful for everyone who made it out Friday to the grand opening of our farm's second store in historic Bell Buckle, Tennessee. The Wellness Emporium of Bell Buckle features all the products our farm proudly makes in Woodbury, TN plus other health & wellness products like industrial hemp products, extracts and local honey.
Special thanks to our new team member Scot Smotherman (business development), Lori Smith and Jessica Cimon for the wonderful flowers, for Heather Williams with the Chamber for bring the giant scissors, and Mayor Jenny Hunt for the very warm welcome. We look forward to bringing many years of better health & well being to our new friends and neighbors!